BadhuisInternational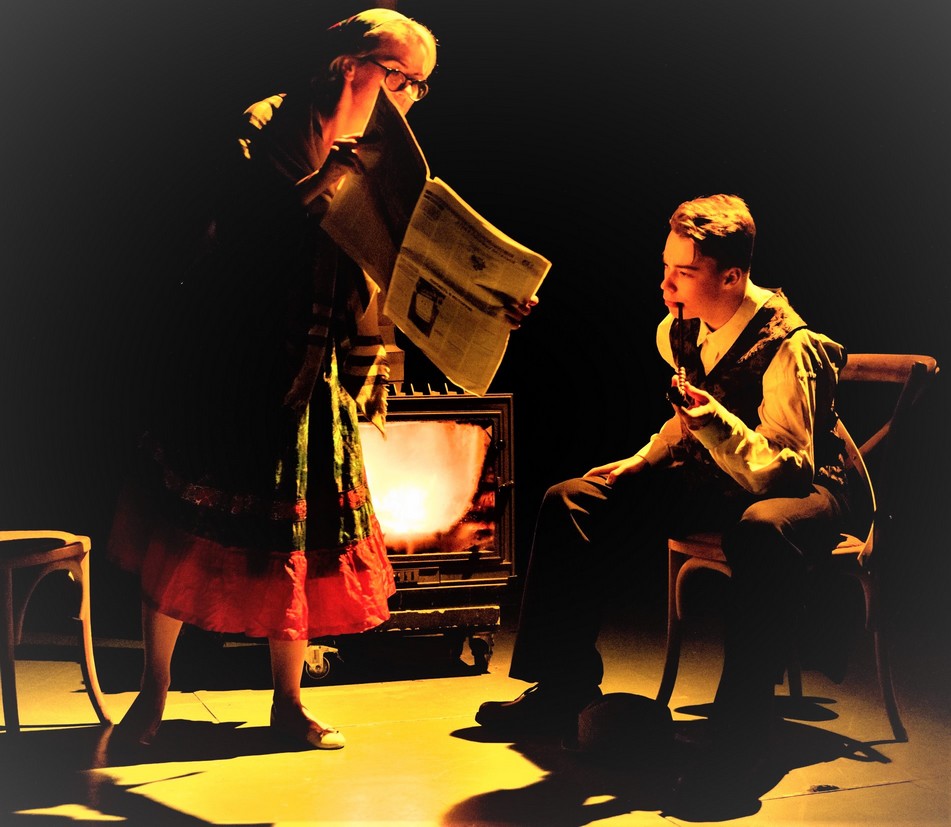 English theatre in Amsterdam
Link to REVIEW SVEJK Oost Online November 2019
AGENDA .SHOWS IN ENGLISH 
SVEJK    31 January and 1,2,February
Tickets:     https://www.badhuistheater.nl/tickets/
Josef SVEJK in Czech 1915 til 1922
The Badhuis is the place for ENGLISH THEATRE  in Amsterdam. BadhuisInternational makes at least four full shows in English every year.
2018 saw 4 completely new Productions with at least 16 sold out performances .
And 2019 was even better !
https://oost-online.nl/onbekende-en-niet-eerder-gespeelde-episodes-van-allo-allo-in-badhuistheater/
70%  of  our 60 Theatre Events in 2019  was Toneel/Theatre.
More than 60% of the Theatre income  of 30,000 euros, came from  Theater Tickets and Horeca  which came  from our own BadhuisInternational ! with sold out performances every month.
In 2020 we are organising an International Amateur theatre Festival
English Spoken Repertory Theatre .
AGENDA .SHOWS IN ENGLISH 
SVEJK    31 January and 1,2,February
SVEJK  from the novels by Jaroslav Hasek  ( 1883 – 1923) is a theatrical Adaption by Mike Manicardi performed by our own company BadhuisInternational.
Set in 1915 in Czechoslowakie at the end of the Austro Hungarian Empire. Jaroslav Hasek was a satirical genius in the Cz language.
25 years ago ,(when Mike made his first version ) the War in Yugoslavia was ending. Ionescu and Burt Lancaster had just died. Europe was very different.
Today 2019/2020 Europe again looks back at 100 years of its development and Future.
Reserve a  reduced Seat.
by sending us an email : Badhuistheater@gmail.com.
All other tickets   https://www.badhuistheater.nl/tickets/
2/ 
ENGLISH:
From November 2018 till November 2019, Mikes Badhuistheater has had enormous success
playing 6 different Episodes from the first Pilot Series of ALLO ALLO.
The Best English Comedy Theatre in Amsterdam!
All tickets are exclusive 9% Btw and 1.50 euro ticket costs.
ARCHIVEs in 2018 / 2019  we played  Entertaining MR. SLOANE, in MAY 2018   Parts 1 and  2 of BlackAdder GOES FORTH  (6 episodes )  July- November  2018 
and  : "The Unknown Episodes of ALLO ALLO " (6 Episodes ) from December 2018 til September 2019.
All shows were sold out !
To say nothing of the other English Language productions in our Theatre.
And our Plans for  2020 are BIG !
Why "International"?
Because we are a truly international group.  Our actors come from the Netherlands, the UK, Ireland, Italy, Bulgaria, Slovakia, Russia, Norway and Portugal. Together with our Dutch, British, Afghan, Turkish, Brazilian and Czech stage crew we bring you great English language theatre experiences.
But local too, right?
Yes! The Badhuis International invests in training up young and aspiring actors, and energizes our community by bringing younger and more mature actors together through English theater. The company TRAINS and workshops every week all year long.
What kind of English-language theater do you do?
We work to share the joys of English-language writers with our Dutch and international audience.
We perform classic English television comedies, Irish tragedies and much more.
And we remind people of the wonder of live theater.
We  have performed Blackadder ! parts One and Two ,
'Allo 'Allo, plus the UNKNOWN episodes ,  Entertaining Mr. Sloane,
O'Casey's Dublin trilogy (yep, all of them!),
Ulysees and Under Milk Wood among others.
Our work
English Language theatre in Amsterdam
some videos from the last productions
Entertaining Mr.Sloane promo