The "Amsterdam Heist " by Downstage Left is BACK 5 till 7 Oktober.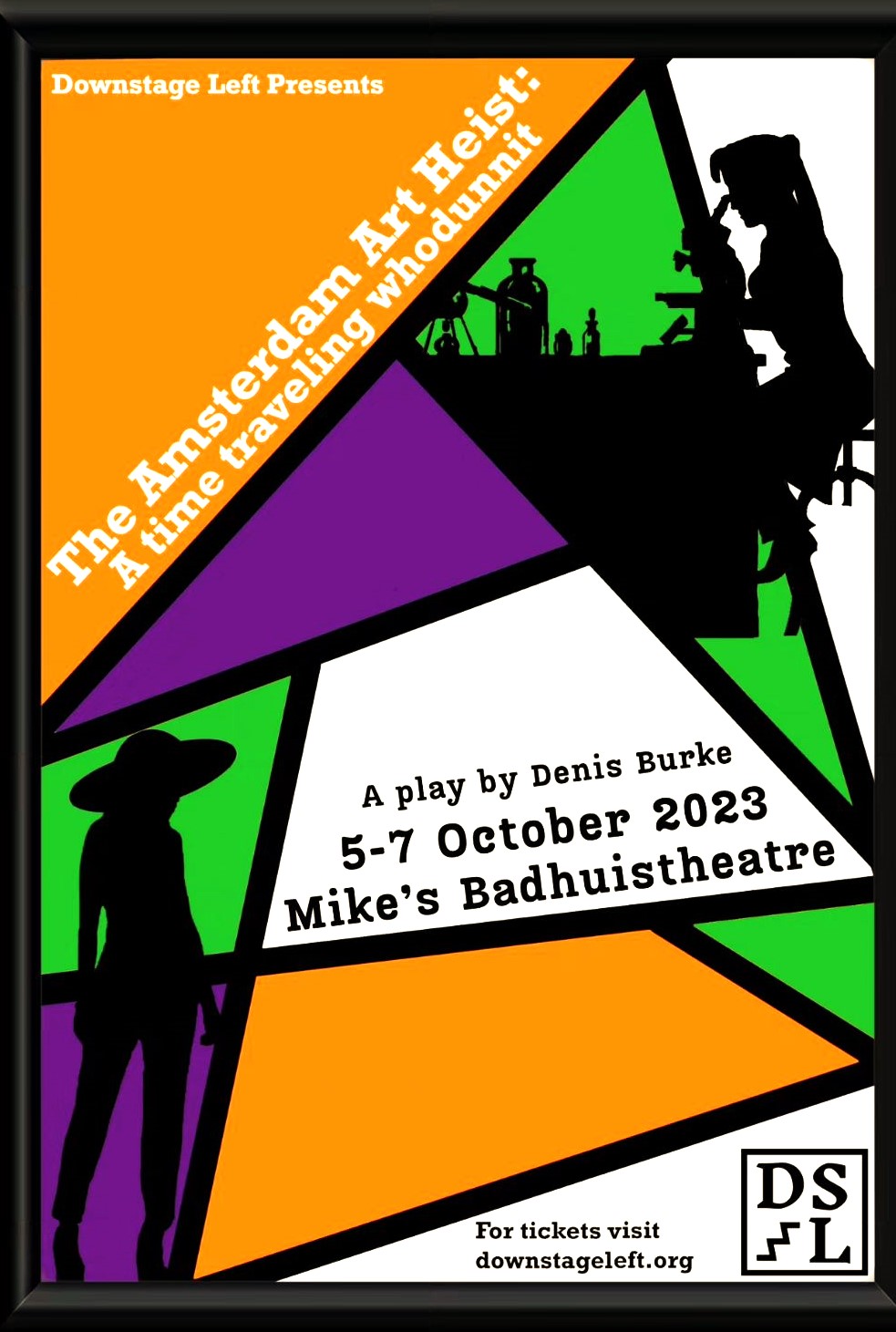 Buy Tickets
Event date(s):
05 / 10 / 2023 - 8pm
06 / 10 / 2023 - 8pm
07 / 10 / 2023 - 8pm
Location:
Het Badhuistheater
The Amsterdam Art Heist is een Engelstalig theaterstuk; deels een mysterie, en deels een avontuurlijke reis door de tijd, met hilarische capriolen. Komedie
van Denis Burke.     English Theatre Amsterdam.
TICKETS : 
English:  The First Run of this Success show by Denis Burke was totally sold out. Grab your tickets asap, because it will be sold out again 
Cast :      Mash Muravina, Turku Koksel, Peppy Mac Ruairi, Ben Evans
Regie:    Silvia Pietrosanti 
Synopsis :
Een onbetaalbaar schilderij verdwijnt spoorloos uit het Nationaal Museum.
Tien jaar later reist de beroemde prive detective Eva Blazsko terug in de tijd om het mysterie op te lossen.
Dingen gaan niet zoals verwacht..
---

Published: August 8, 2023

---