The Amsterdam Art Heist by Downstage Left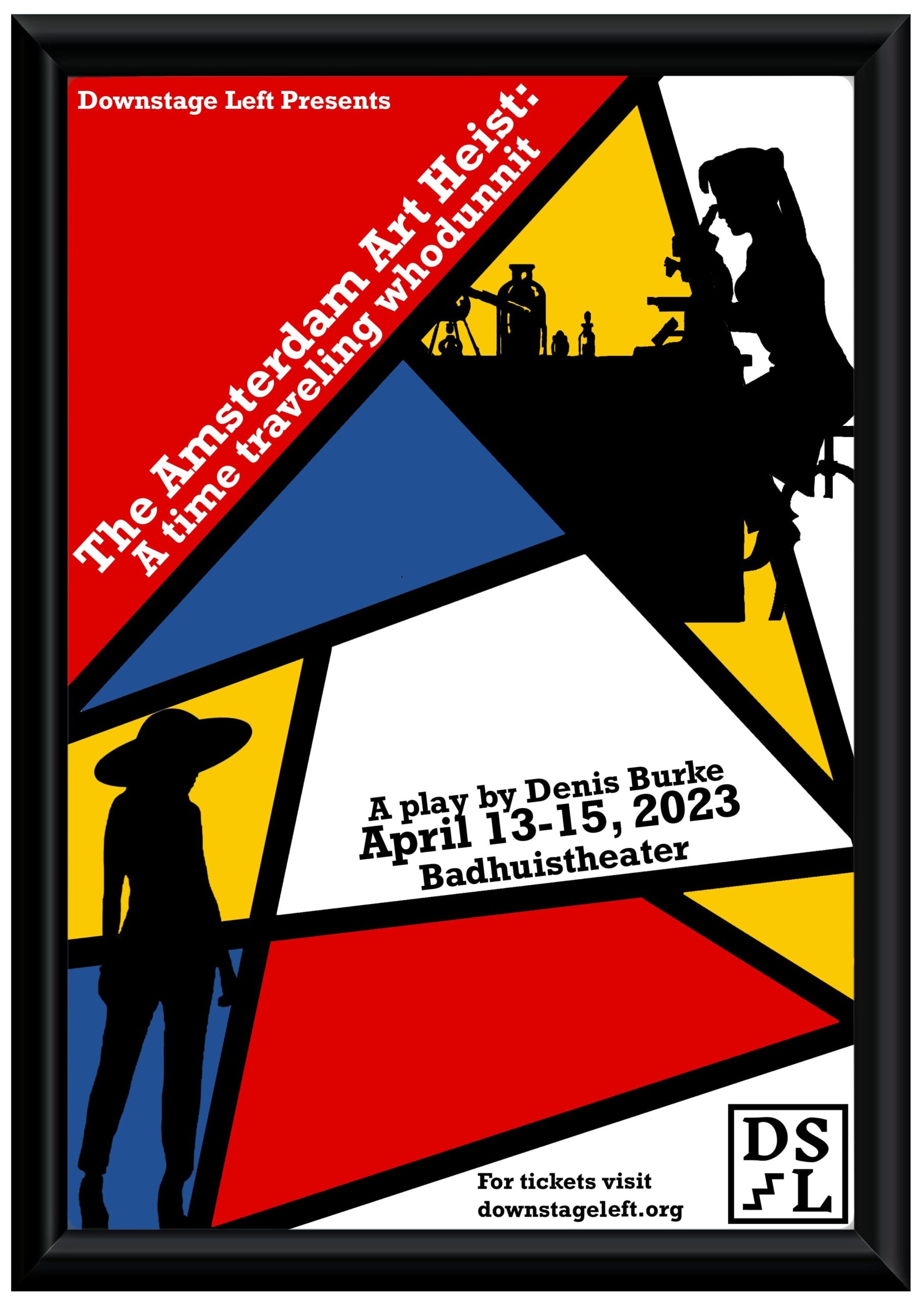 Buy Tickets
Event date(s):
13 / 04 / 2023 - 20:00
14 / 04 / 2023 - 20:00
15 / 04 / 2023 - 20:00
Location:
Het Badhuistheater
Downstage Left proudly presents The Amsterdam Art Heist: a time-traveling whodunnit, by Denis Burke
A priceless painting disappears without a trace from Amsterdam's National Museum.
Ten years later, famous private investigator Eva Blazsko travels back through time to solve the mystery.
Things do not go smoothly.
This time traveling, art heist whodunnit is a Downstage Left original production.
Downstage Left presenteert met trots "The Amsterdam Art Heist": een tijd-reizend moord mysterie door

Denis

Burke
Een onbetaalbaar schilderij verdwijnt spoorloos uit het Amsterdams Museum.
Tien jaar later reist de beroemde prive detective Eva Blazsko terug in de tijd om het mysterie op te lossen.
Dingen gaan niet zoals verwacht..
Dit tijdreizende, kust verdwijnende mysterie is een originele productie van Downstage Left. Engels Gesproken
Thursday 13 April 20:00
Friday 14 April 20:00
Saturday 15 April 20:00
Tickets:
https://downstageleft.org/
---

Published: January 30, 2023

---