Zondag Matinee 3.30pm a few tickets left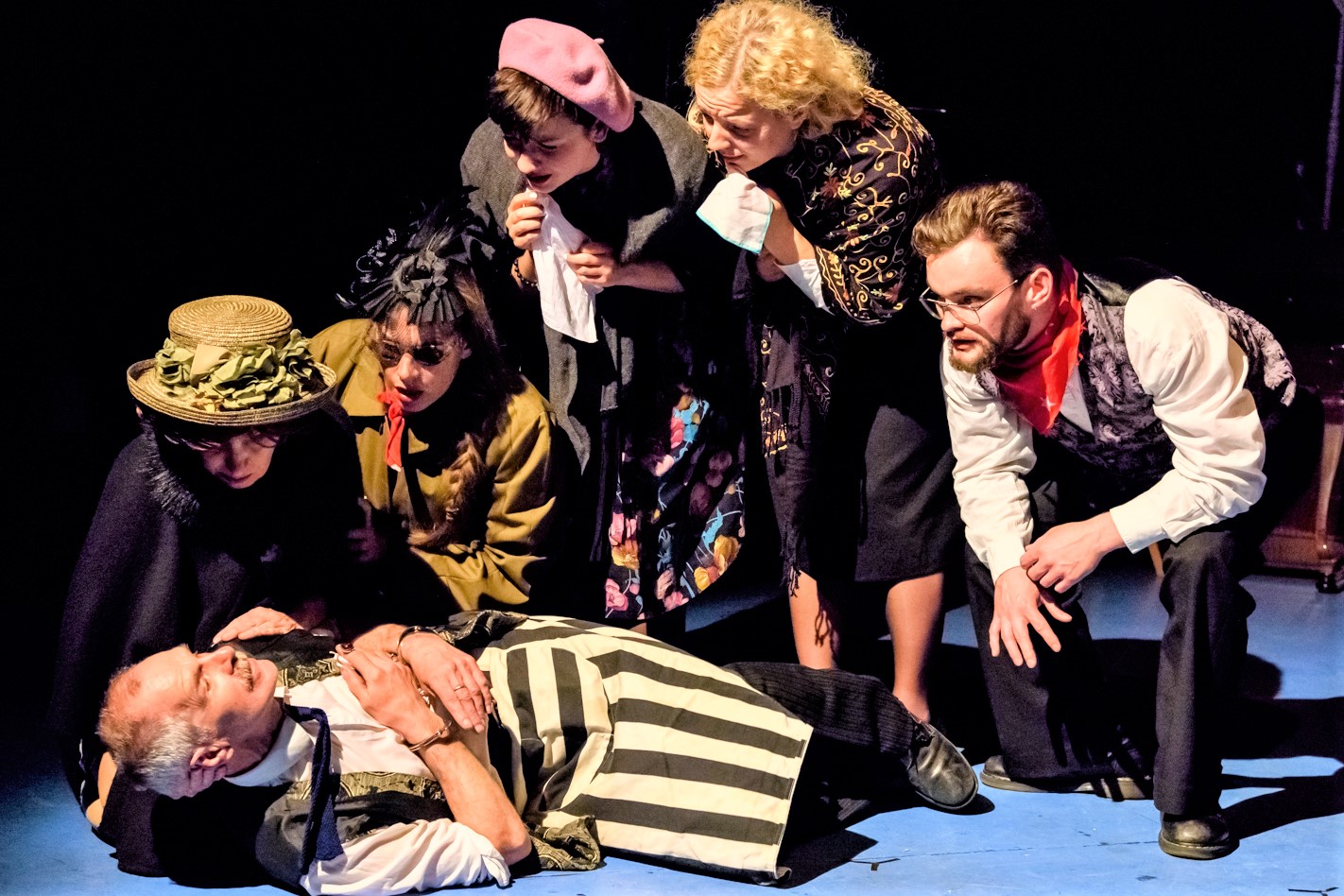 Buy Tickets
Event date(s):
14 / 06 / 2019 - 20:15
15 / 06 / 2019 - 20:15
16 / 06 / 2019 - 15:30
Location:
Het Badhuistheater
Check Last Minute Ticket Shop :
https://lastminuteticketshop.nl/
Vanaf december tot mei heeft Mike's Badhuistheater enorm succes gehad met het spelen van afleveringen van de eerste pilots.vand de bekende BBC Tv serie.
Nooit eerder op het toneel getoond! IN ENGLISH.
Van 13 tot en met 16 juni gaan we door met nooit eerder vertoonde afleveringen op het toneel.
SAVILLE Row to the rescue and The Execution
Synopsis :
"De Joodse kleermaker vliegt in om de Duitse uniformen te maken. De Duitsers helpen het Franse verzet en blazen hun eigen bewapende trein op.
Rene komt oog in oog te staan met de 'Firing Squad'. "
ENGLISH Version :
Reduced Price Dress Rehearsal New EPISODES.
Since December till May, Mikes Badhuistheater has had enormous success playing Episodes from the first Pilot Series of ALLO ALLO. The Best English Comedy in Amsterdam!
Now to close our theater season, we offer the possibility of a reduced price dress rehearsal of the NEW episodes.
Saville Row to the Rescue and the Execution. 13 till 16 June
"the Jewish tailor flies in to Fix the Germans Uniforms. The Germans assist the French resistance and Blow up their own Armaments Train. Rene will face the Firing Squad "
Be quick to get a place!
All tickets are exclusive 9% Btw and the Eventbrite ticket costs.
---
---