PostPoned til Spring / Milostny Trojuhelnik Czech Comedy Theater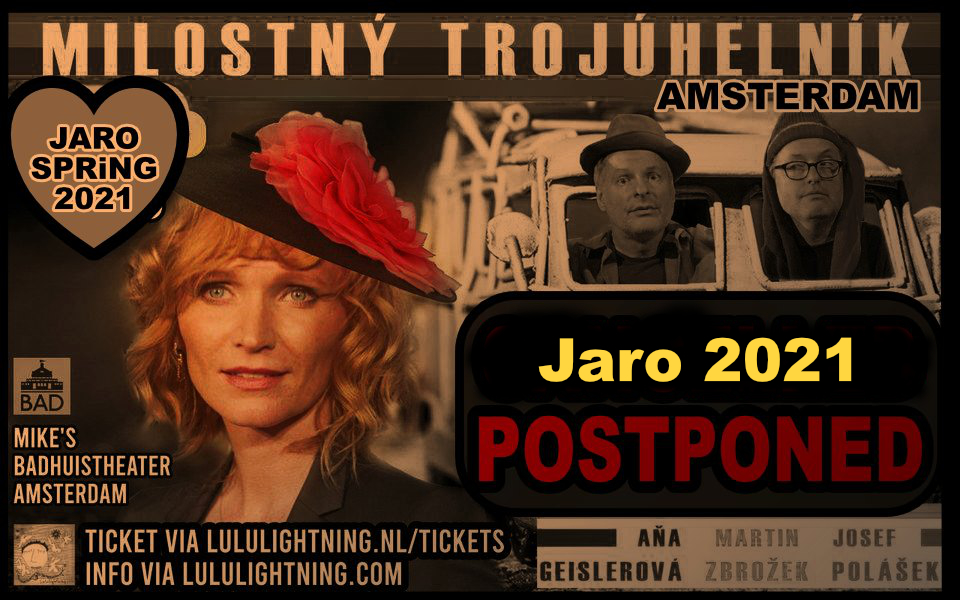 Buy Tickets
Event date(s):
06 / 04 / 2021 - 19:15
Location:
Het Badhuistheater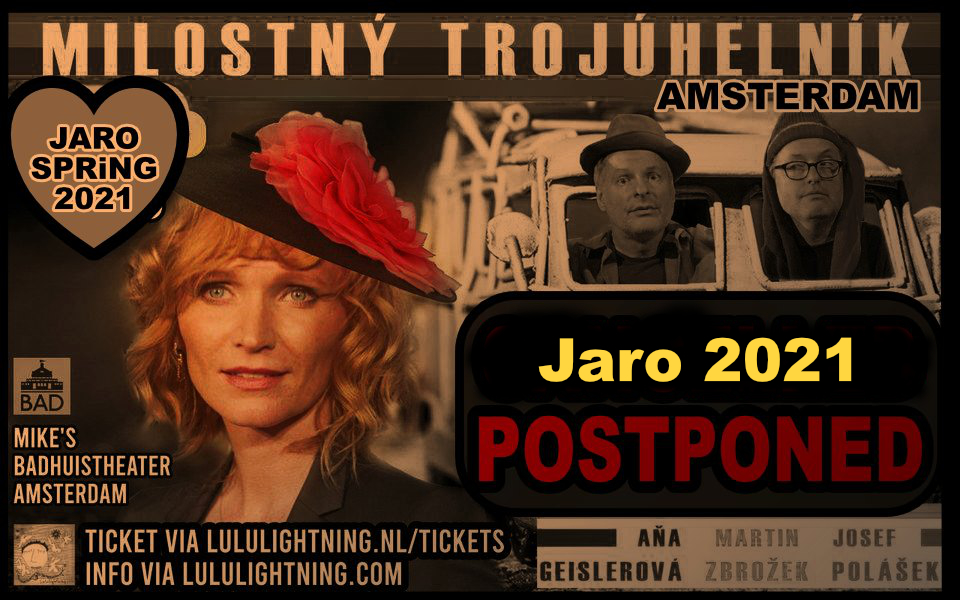 Because of The RED Amsterdam ,Corona , and the Long Quarantine .. we have to pospone , the EUROPEAN VISIT … TILL Spring.. Please read further in CZ.
CESKY:
TAK UZ JE TO TADY… MAME POTVRZENO ,ZE SE K NAM UMELCI (ZA TECHTO SILENYCH CORONA PODMINEK) NEMUZOU DOSTAT…PROTO SE AKCE POSOUVA NA JARO 2021 vice info bude nasledovat.
Ana Geislerova on wikipedia here or on the imdb.com here
Milostny Trojuhelnik Theater
(the LOVE TRiangle)
Magic fun. Prague atmosphere.
Ana Geislerova and Martin Zbrozek & Josef Polasek.
Tickets : SOLD OUT!!!
FACEBOOK EVENT HERE
CESKY (CZECH) :
TAK UZ ZASE POSOUVAME (kvuli Corone..)  tentokrate na JARO 2021 (vice info bude nasledovat) nebo piste LULU@LULULIGHTNING.COM
more about Ana Geislerova here is trailer of the movie  Anthropoid

---

Published: January 10, 2020

---