Coming Soon! THE GOOD SOLDIER SVEJK fotos Arjen veldt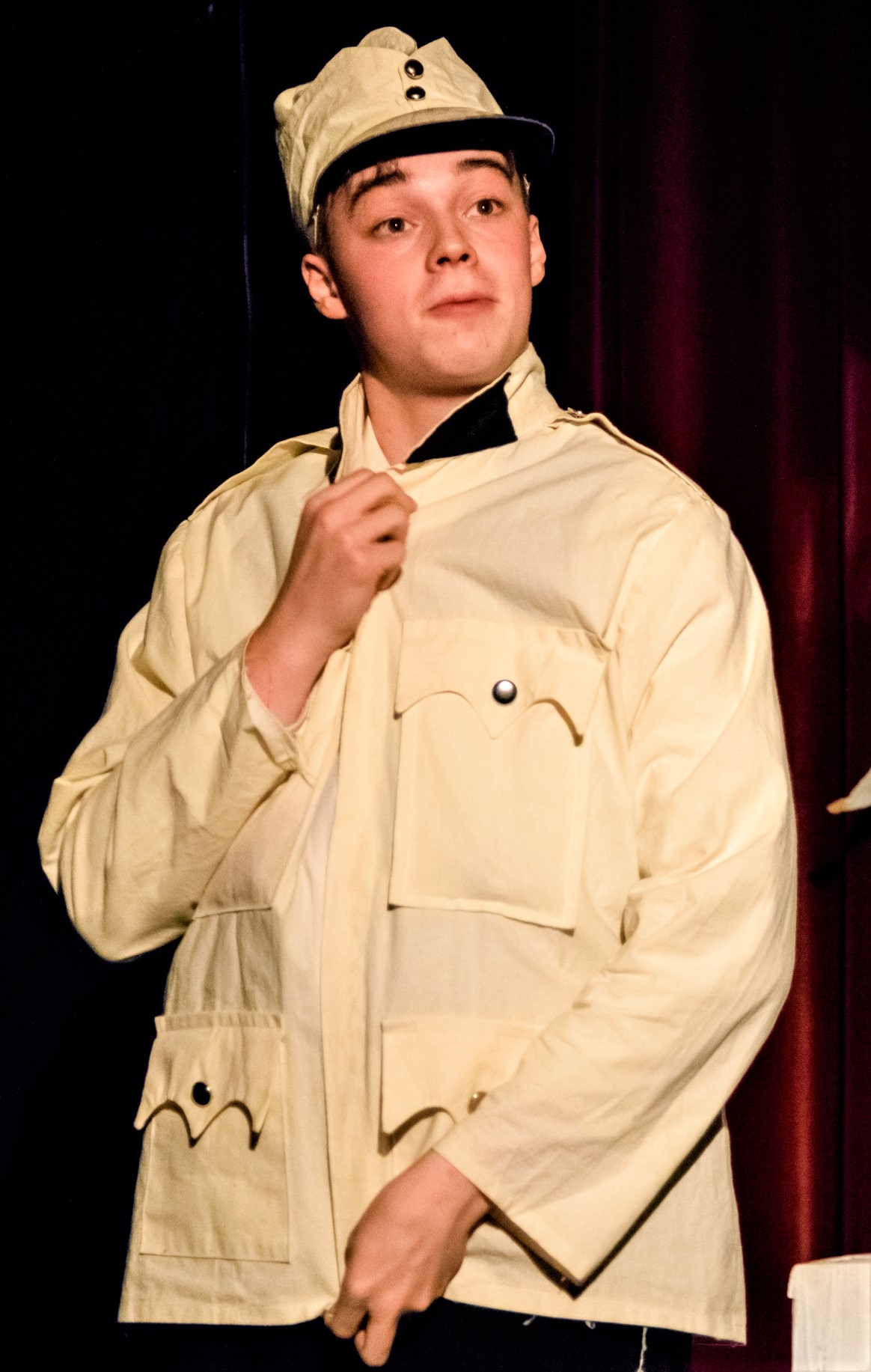 Buy Tickets
Event date(s):
31 / 10 / 2019 - 20:15
01 / 11 / 2019 - 20:15
02 / 11 / 2019 - 20:15
03 / 11 / 2019 - 15:30
25 / 10 / 2019 - 20:15
26 / 10 / 2019 - 20:15
Location:
Het Badhuistheater
English version:  fotos Arjen Veldt and Lulu Lightning
by Jaroslav Hasek  ( 1883 – 1923) is a theatrical Adaption by Mike Manicardi performed by BadhuisInternational.
with Jimi Rocco as the Young SVEJK and Ken Kitchen as Jaroslav HASEK.
Set in 1914 in Bohemia ( Czechoslowakie didnt yet exist ) at the end of the Austro Hungarian Empire. Jaroslav Hasek was a satirical genius in the Cz language.
25 years ago ,(when Mike made his first version ) the War in Yugoslavia was ending. Ionescu and Burt Lancaster had just died. Europe was very different.
Today 2019/2020 Europe again looks back at 100 years of its development and Future.
Reserve a  reduced Seat at a last dress Rehearsals on 25 and 26 October at 8.15pm for the GOOD SOLDIER SVEJK  by sending us an email : Badhuistheater@gmail.com.
All other tickets   https://www.badhuistheater.nl/tickets/
"they've killed our Ferdinand in Sarajevo 1914! " says Pane Muellerova to Jozef Svejk,
The Play begins in 1914….the assassination of Archduke Ferdinand in Sarajevo.
Bohemia/ Czech has secret agents from the Austrian secret police running around,
catching potential Anarchists. (Hasek) CZ is a forbidden language.
Jozef Svejk ,Dog seller and official Idiot, with papers to prove it ,
but still  is conscripted to the Austro Hungarian Army to fight against Russia .
Hasek himself was caught in 1915, on the South UKraine Border and became  a prisoner of the Russians, before
becoming an APPARATCHIK in the Czech Legion army. He returns 4 years later to write his
SVEJK novels, in weekly episodes for the newspapers.
The Great Jaroslav Hasek will write his unfinished Stories,
like Dickens did, and then die as an alcoholic at 39 years old.
Other people will earn money with his Brainchild, but SVEJK will  spread all over Europe, and live forever
as one of the first Anti world War Novels.
English spoken with some Cz / Russian /Hungarian / German.
Nederlandse Versie:
25 jaar geleden, (maakte Mike zn 1e versie )  de oorlog in Joegoslavië kwam tot zijn eind. Ionescu en Burt Lancaster overleden.
Vandaag de dag, 2019/2020, kijkt Europa opnieuw naar haar geschiedenis en toekomst.
Het toneelstuk opent in de woning van Pane Muellerova die een deel van haar huis verhuurt aan Josef Svejk in Praag.
"Ze hebben onze Ferdinand vermoord in Sarajevo 1914! " zegt Pane Muellerova tegen Jozef Svejk,
Jozef Svejk, honden verkoper en officiële idioot, met papieren om het te bewijzen, omdat hij tevergeefs denkt dat hij op deze manier niet dienstplichtig is aan het Oostenrijks-Hongaarse Rijk.
Tsjechisch in Tsjechië is een verboden taal. De Grote Jaroslav Hasek zal zijn onafgemaakte verhalen wekelijks in de kranten schrijven, zoals Dickens deed, en overlijden als een alcoholist op 39 jarige leeftijd.
Reserveer een stoel met korting voor "The Good Soldier Svejk", stuur een email naar: Badhuistheater@gmail.com.
Een gloednieuwe BadhuisInternational productie. Script en directie door Mike Manicardi
Engels gesproken gemixt met wat woorden Tsjechisch / Russisch / Hongaars / Duits
---
---