The return of 'Allo 'Allo!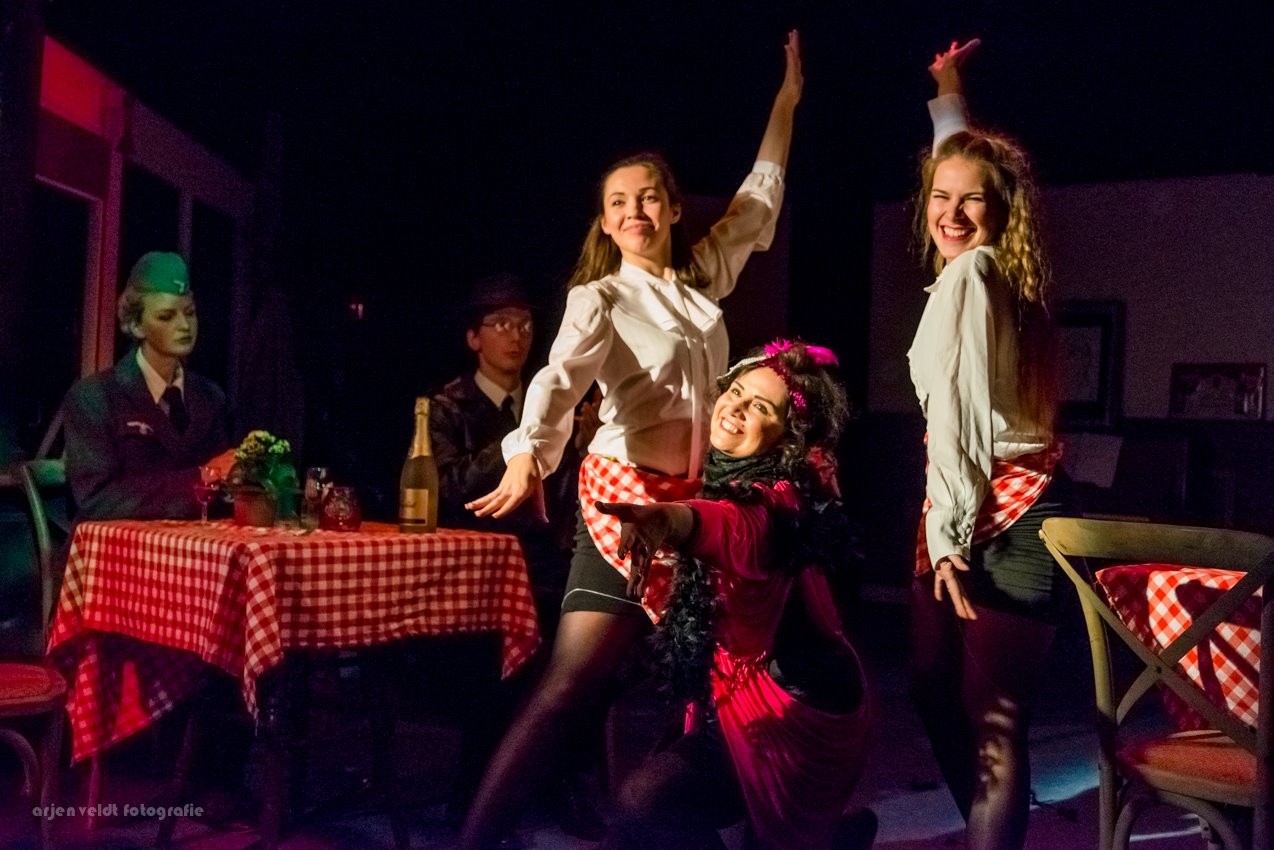 Buy Tickets
Event date(s):
03 / 11 / 2017 - 20:15
04 / 11 / 2017 - 20:15
05 / 11 / 2017 - 17:30
10 / 11 / 2017 - 20:15
11 / 11 / 2017 - 20:15
12 / 11 / 2017 - 17:30
Location:
Het Badhuistheater
Voor Nederlands: scroll naar beneden
The "CRAZY" English comedy
With Group reductions / 55 plus reductions for Senior Citizens
Meet all your favourite characters on stage!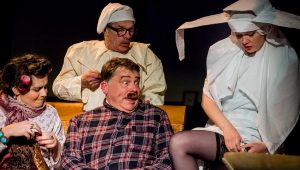 The play is set in the local town café in Nouviens in German-occupied France during the Second World War.
René, the local café Owner, has many problems!
The Germans are threatening to shoot him if he does not secretly hide their stolen goods; the Resistance is using the café as a safe-house for shot-down British airmen; and on top of that, he is trying to keep 3 passionate love affairs going with his café waitresses and also secret from his wife. Sounds like a death sentence.?
All cultures get laughed at: the French / German / English / "Dutch" and Belgian. Nothing is sacred!
And Helga loves Heer Flick, and Heer Flick loves Helga 🙂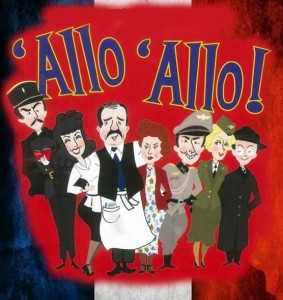 From the Badhuistheater International. The same company that did the Sean O'Casey Dublin Trilogy and Blackadder in 2015, 2016 and 2017.
'Allo 'Allo! 3 – 12 November in Mike's Badhuistheater
Mike's Badhuistheater brengt 'Allo 'Allo! terug op de planken. Deze productie heeft enorm veel succes gehad. Veel Amsterdammers hebben het bekeken. Mike's Badhuistheater is een van de enigste community theaters in Nederland en voor 90% zelfstandig. Dat betekent dat het theater draait op de kaartverkoop. Blackadder was ook een enorm succes met grote bezoekersaantallen. Het is hetzelfde gezelschap dat de O'Casey Dublin Trilogy, Ulysees van James Joyce en Under Milk Wood van Dylan Thomas speelde.
'Allo 'Allo! speelt zich af in een café in het dorp Nouviens, Frankrijk tijdens de Tweede Wereldoorlog. Dit deel van Frankrijk is bezet door Duitsland. René, de eigenaar van het café, heeft veel problemen. Hij moet zowel de Duitsers als het Franse verzet te vriend houden. Daarbovenop probeert hij drie liefdesaffaires met zijn serveersters geheim te houden voor zijn vrouw.  Dit zorgt voor hilarische situaties.
'Allo 'Allo! wordt geregiseerd door Michael Manicardi. Kaarten zijn verkrijgbaar via www.badhuistheater.nl/tickets
---

Published: September 8, 2016

---