"John Brown's BODY " after the Lock Down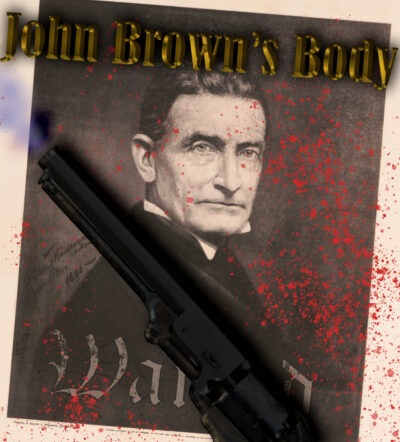 Buy Tickets
Event date(s):
07 / 02 / 2021 - 7.30pm
Location:
Het Badhuistheater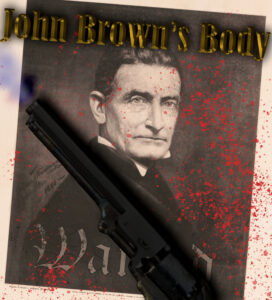 Filmed by Lulu Lightning 21 nov 2020.
Review M.M. : 22 Nov  2020
SHOW RETURNS in January
"A truly excellent piece of satirical theater,by Alex Baggett. He makes me angry at my History Teachers who taught us nothing essential about East European or American History. Alex  takes us on a comic  but tragic new road down history's  lane, how  2020 is 1850 and vice versa. A massively topical play which underscores Black Lives Matter. Alex takes us  to Kansas , down to South Carolina, shows us how people's wealth was measured by the amount of slaves they owned. How federal and state Democracy was blurred,and the House of repesentatives and  electoral college Votes were  linked to Slave Capital. And that Poverty , democracy and slavery were all fundemental in the "Birth of a Great nation ". And that John Brown, was a man in debt , willing to sacrifice his own children in his acts of Terror. Alex Baggett is a magnetic Actor,who we will  Program again  18 December ,with this John Brown Show ! "
Alex Presents his show so :  "The United States is spiraling out of control. There are mass protests on the streets of America's most liberal cities. The US senate is controlled by an extremely conservative majority who represents a small fraction of the population. There are allegations of widespread voter fraud as groups of armed men take over polling places. White supremacist militias are labeled as patriots, while those fighting for racial justice and equality are labeled fanatics, radicals, and extremists. And finally, violence between the different political factions continues to escalate. I am not talking about the last four years under the Donald Trump presidency. I am talking about the United States, nearly 170 years ago. Mark Twain said that "History doesn't repeat itself, but it often rhymes." With everything happening right now, I cannot help but hear the rhyme from the 1850s when America almost destroyed itself in the battle over slavery.
Join Alex Baggett for an evening of triumph, terror, horror and even humor as he shares one of the most fascinating and misunderstood stories of American history. You wont want to miss this one-of-a-kind performance of John Brown's Body. A one man show, by Alex Baggett
www.badhuistheater.nl
Badhuistheater@gmail.com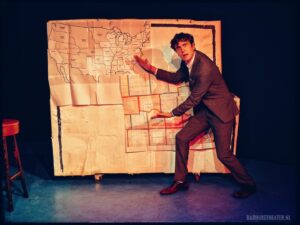 ---

Published: October 13, 2020

---