English Theatre: Blackadder Goes FURTHER part 2: 'The Other Bits'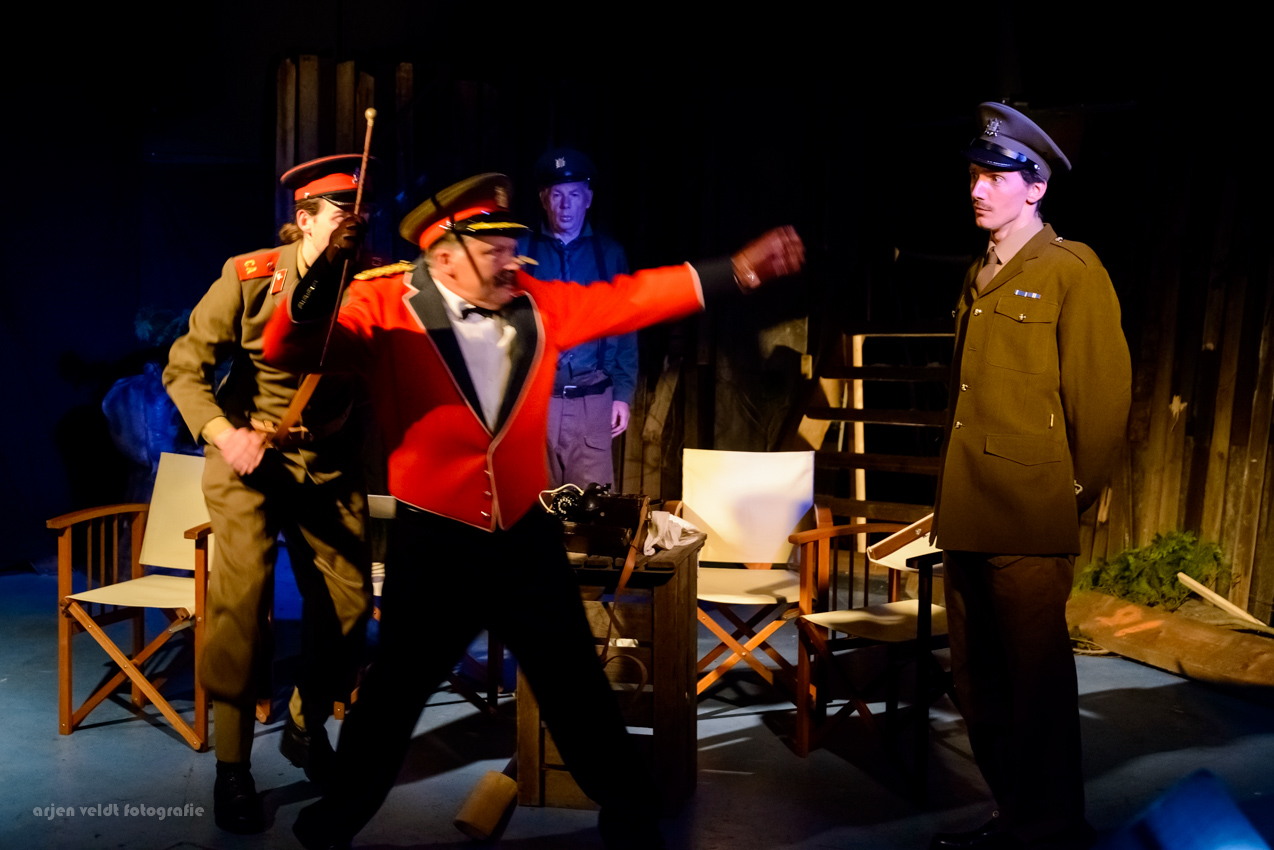 Buy Tickets
Event date(s):
12 / 07 / 2018 - 20:15
13 / 07 / 2018 - 20:15
14 / 07 / 2018 - 20:15
18 / 07 / 2018 - 20:15
19 / 07 / 2018 - 20:15
20 / 07 / 2018 - 20:15
Location:
Het Badhuistheater
Real English Theatre performed in Amsterdam
 Get your Early Bird tickets above! Available till 20th of June.
New English Theatre Episodes from the last series of Rowan Atkinson's famous comedy.
Part 2 of BLACKADDER in 1914-1918 World War. Try Out Production in Mike's Badhuistheater, Amsterdam July 12 til 20th. Wed Thurs Fri at 8.15 pm (2 weeks) 2018
Baldrick, Captain Edmund, George, General Melchett, Captain Darling and Lord Flashheart are still stuck in the Flanders mud, ready to die for king and… who was it? The Brilliant boys and girls of Mike's B(M)ADhouse are going to make you happy with their tragic deaths in part 2. Hilarity guaranteed! In Mike's Badhuistheater in Amsterdam.
About Blackadder Goes Forth
Blackadder Goes Forth is the fourth and final series of the BBC programme Blackadder, a black comedy about war in general, well known for Rowan Atkinson's (Mr. Bean) portrayal of the character Blackadder.
Follow Baldrick and George in a trench in Flanders during World War I, and their various doomed attempts to escape from the trenches to avoid certain death under the misguided command of General Melchett.
The company that previously performed 'Allo 'Allo! and the Dublin Trilogy is sure to present this stage production with guaranteed hilarity!
Blackadder Goes Forth is directed by Michael Manicardi.
About Mike's Badhuistheater
Mike's Badhuistheater is a charming old bathhouse-turned-theatre that presents performing arts, music, dance and literature in a fun and social manner.
There is plenty of room for international productions, and the ever-friendly atmosphere makes for a great night of culture.
---

Published: April 16, 2018

---