Dansen In Oost: " Alive and Kicking"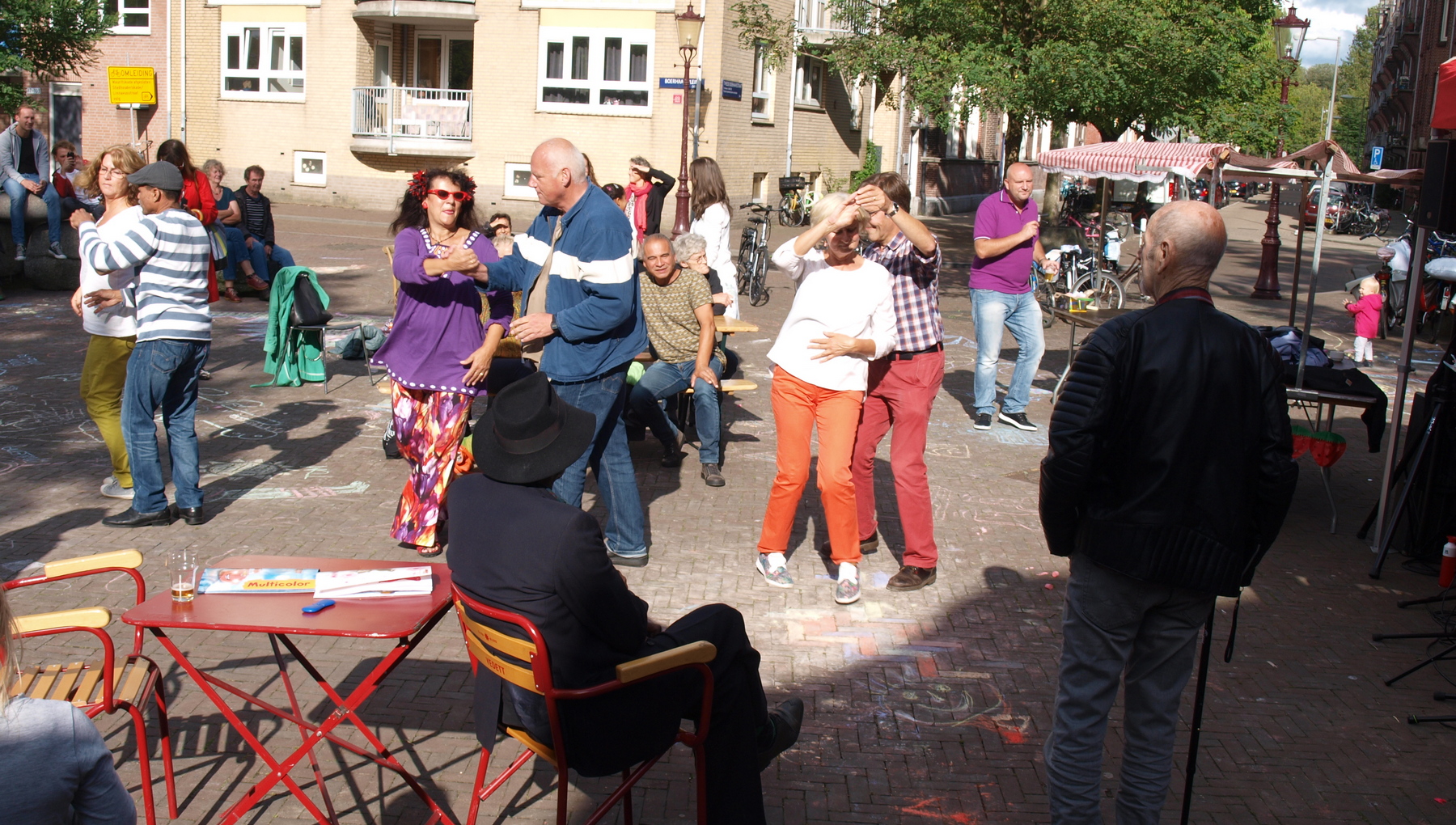 Buy Tickets
Event date(s):
25 / 08 / 2018 - 20:00
15 / 09 / 2018 - 20:00
Location:
Het Badhuistheater
ENGLISH
Alive and Kicking is a great OLD SCHOOL Dance (dansen ) Nite at Mikes Badhuistheater in Amsterdam Oost.
The Band HOWITIZ are the real thing ! they play Duelling Electric Guitars Kim and Ian,with Axels ever Funky Drums,And Co on Bass, bubbles by.
DJ.Mikulas is also a Hot Item. He has done years of Active Duty in the theatre as Dj and Dance Master of Disaster. The Nite is also Many Aged .. from Young To Old… we dance together, and RESPECT each other.. Dont miss the next BLAST. !!
NEDERLANDS
Kom dansen en feest vieren met Howitiz en DJ Mikulas. Vanaf 20:00u kun je met de voetjes van de vloer en dansen tot je erbij neer valt. Met blues, rock & roll, en véél meer…. Voor onder en boven de 40, dus neem gerust je leukste vrienden, maar ook je broertje, de buurman, je vader en je oma mee!
Alive and Kicking is al een paar jaar dé dansavond voor alle leeftijden in Amsterdam Oost. De formule: een gezellige sfeer, een steengoede live band en een DJ die lekkere nummers draait om op te dansen.
Over Howitiz

Howitiz is een rock 'n roll Blues/ Rock/Soul /Funk band uit Amsterdam Oost met een bluesrandje. Howitiz brengt altijd een goede sfeer met muziek uit onder andere Engeland, Ierland en de Verenigde Staten. Kim Ian Axel en Co.
---
---